Regular price
Sale price
$89.00 USD
Unit price
per
Sale
Sold out
BRING A FRIEND! ADD 1 MORE FOR AN AUTOMATIC 10% OFF YOUR RESERVATION 🙌
Join Reclama for one-day retreats for guided journaling, for spiritual hiking, for community.
This trip is rated BEGINNER. 
WHAT TO EXPECT*
From Reclama:
If you've never hiked in the Hudson Valley in New York, now is your chance. This is the perfect time to catch those fall leaves and colors from beautiful summit views, plus this hike is public transportation friendly. Not to mention a bit moderate at first with some rock scrambles to keep your glutes honest.
Intention: This hike is about reclaiming our connection with our ancestors. From our grandparents to the ones we never got to meet. Even if you have never done so or haven't in a while, you will walk away knowing one way to communicate with them in nature through writing. Join us. Don't miss out.
Why? Because nature serves as a bridge to our ancestors, connecting us to our heritage. Ancestral landscapes and sacred sites in natural settings allow us to understand our roots. Nature's elements and symbolism play a role in honoring and communicating with our ancestors. It holds ancestral knowledge, enabling us to reclaim teachings and wisdom. Nature also provides a healing space for ancestral wounds, fostering reconciliation and a deeper connection to our ancestral past. Dale, let's go.
About the hike: (Moderate at first, then easy) We're headed to Anthony's Nose trail near Cold Spring, NY where you'll also be able to hike a section of the Appalachian Trail. If you've looking for a hike with a bit of a challenge, then this might do the trick. The first section of the hike is the steep 500-foot rock staircase (takes about 20-30 minutes to go up), then the trail levels out leading to the overlook with the epic views where we will take a break to rehydrate, meditate and journal before heading back. If you aren't sure about the rock staircase, check out the photo below and/or you can read a play by play here.
Distance: 2.6 miles
10:00 AM - 10:30 AM: Welcome/Smudging/Introductions
10:30 AM - 12:30 PM: Hike in
12:30 PM - 1:30 PM: Lunch & Rest and Guided Journaling Session
1:30 PM - 3:00 PM: Hike back/Closing circle
Look forward to:
Grounding meditation
Earthing
Guided Spiritual Hike
Energetic cleanse with Sage and/or Palo Santo
Guided Journaling Session
Sharing circle
WHY HIKE? It boosts endorphins, reduces stress and helps keep you present. By allowing ourselves to be unapologetically spiritual in a place like the outdoors, we honor and affirm how we take up space in the world.
WHY JOURNAL? The peace you get from being out on a hike naturally leads to personal reflection because your mind is super clear and you're tapped into your highest self. Writing in this state is a powerful way to connect with yourself and what you want out of life. Once the pen hits the paper, anything is possible.
SIDE EFFECTS OF HIKING WITH US INCLUDE: Spiritual freedom as we unapologetically take up space in nature, self-esteem on point, nature high that lasts about a week, inner peace, remembering who the fuck you are, feeling grounded, deep connection with nature, appreciation for ancestral land a.k.a. Pachamama, self-revelations through journaling, and the sassiness to stand in your power. You'll always walk away from a hike feeling better than how you came in. 

*One Day Retreats take place in public areas. Itinerary is subject to change. All activities are group style.
ADDITIONAL DETAILS
This trip is suggested for anyone who identifies as a woman of color. Additionally, some Spanish language may be used during the day. Familiarity with Spanish-language is recommended, but not required.
This trip is weather-dependent, but no worries because you will be notified if your trip is rescheduled due to weather and we have an awesome refund policy (see below).
Reclama Journal, Gel feather pen, spiritual goodie bags, yoga mats, blankets and hot herbal tea, healthy snacks, catered lunch (with veggie options as well) will be available throughout the day to borrow at no additional cost.
DISCLAIMER: We take mental health seriously. Please be advised that there will not be mental health professionals available to you during this trip (it's an insurance thing). Furthermore, our hosts are not licensed mental health professionals. And although we will have professional guidance from members of this community, it will be a self-guided experience, where you should only do what feels right to you. This experience should not be considered a formal part or substitute for any professional mental health therapies. Finally, please be advised that this experience may trigger unexpected emotions. We strongly encourage you to consult your mental health professional before and/or after participating in this experience.

Please refer to mental health resources at NY Project Hope and CDC's Mental Health Guidance.
TRIP REVIEWS
From the Reclama Tiktok archives. 
Reclama trips are intended for anyone identifying as a Latinx female.
Share
View full details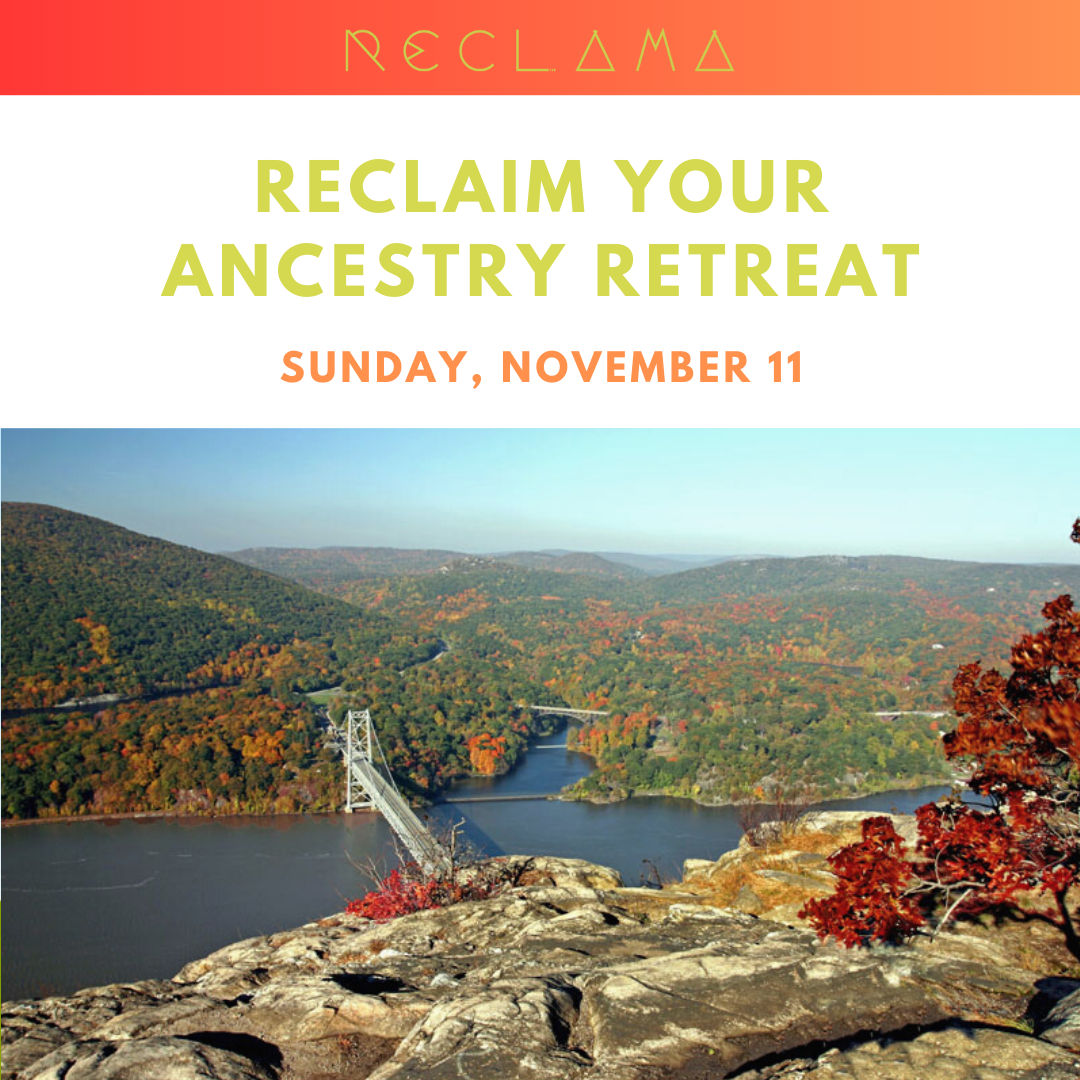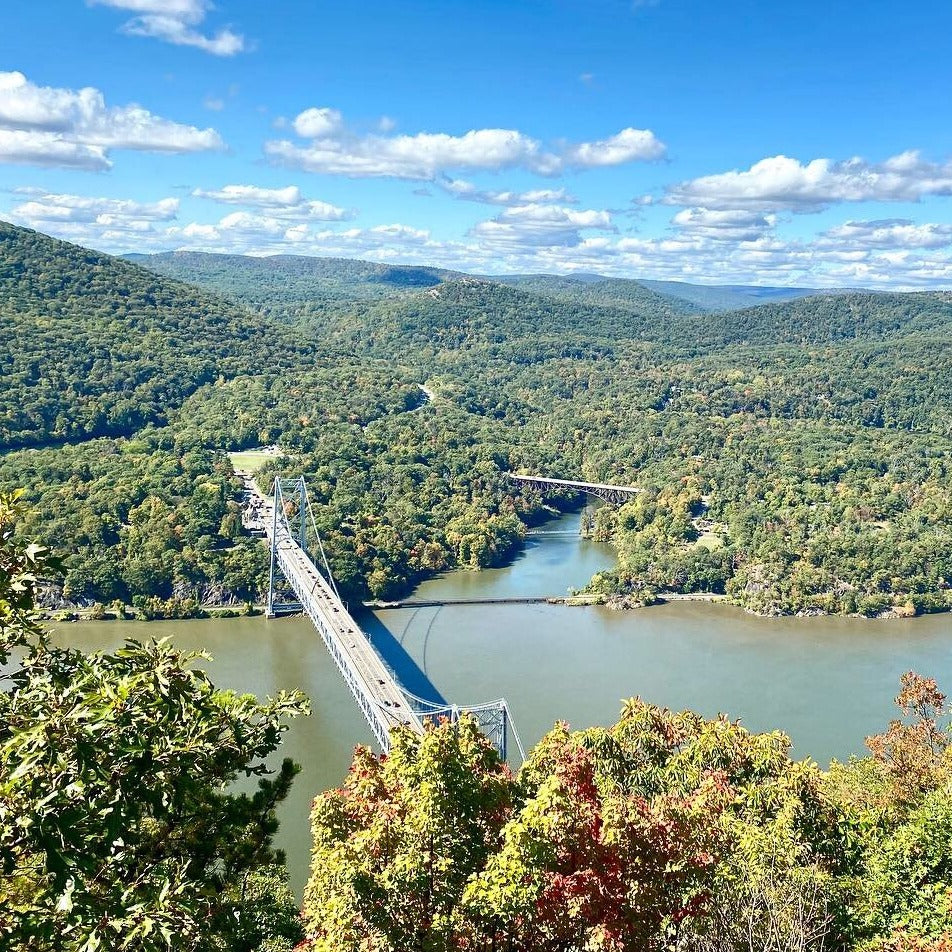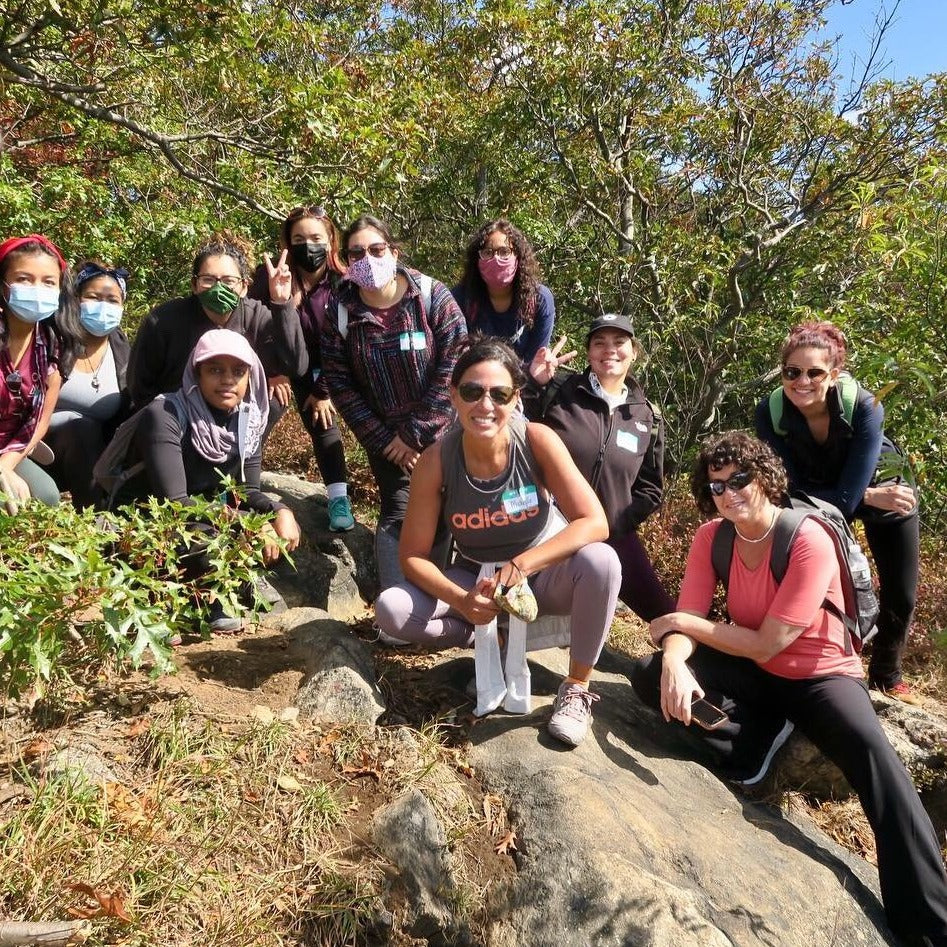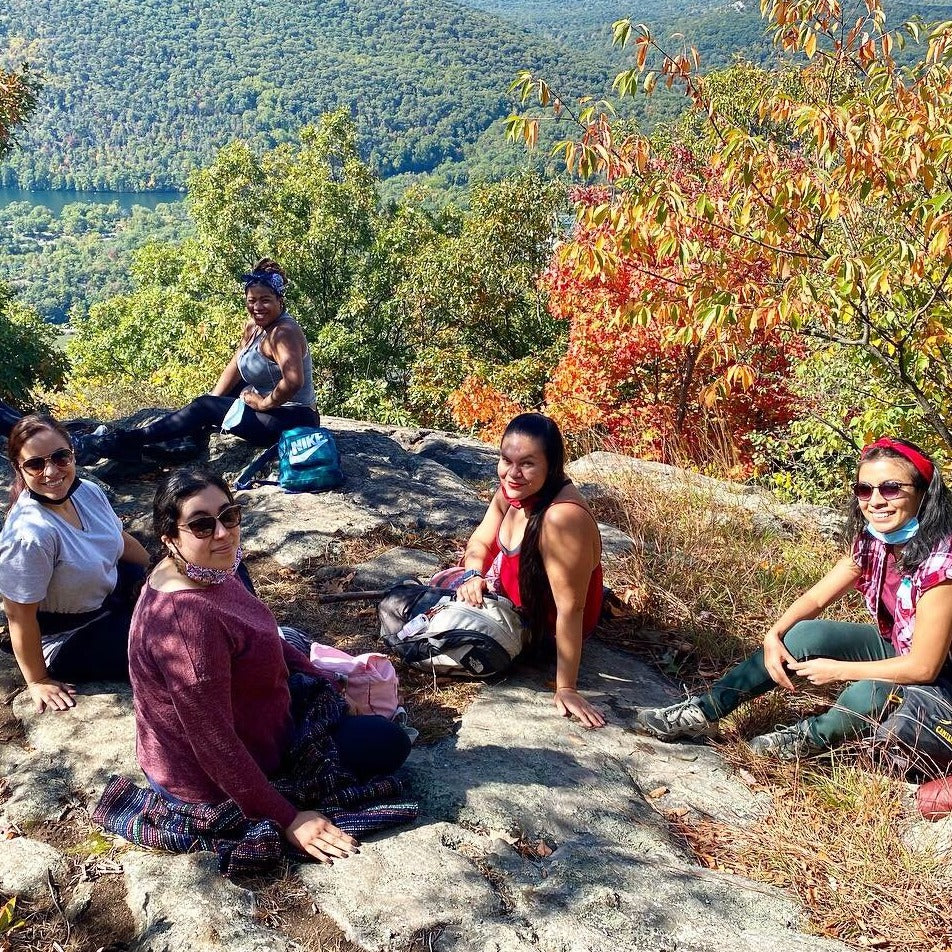 General Trip Information
MORE RECLAMA TRIPS
ABOUT TRIP RATINGS

Guidance by Outerthere, Updated August 2023

PACE

Everyone goes at their own pace and regardless of the pace you're on, you will never get left behind or be made to feel as though you're slowing down your group. Whether you're coming out for fitness or to just enjoy nature, the pace of the group can accommodate you.

BEGINNER

Beginner trips and activities are for anyone physically active at least one to three times per week, including kids ages 5+.

Beginner hiking trips, for example, may cover 0 to 3 miles in distance where you will be walking across unpaved, natural terrain anywhere between 2 to 4 hours with plenty of breaks or an experience will include basic training.

Elevation is within 1,000 feet. And some features may require you to use your hands for leverage, balance, and even getting up or down.

Beginner trips are generally labeled "Easy" or "Beginner-friendly" and in the case of water-based trips (i.e. kayaking), will be on calmer lakes and slow moving rivers. For beginner camping trips, we may go from trailhead to campground without backpacking.

Regardless of the pace you're able to keep, you will not be left behind and will be supported with demonstrations or other instruction until you're comfortable performing the basic activity.

Beginner trips are recommended for anyone who little-to-no experience, but wants to get more acquainted with that activity.

FAMILY FRIENDLY

Like Beginner trips, but with more consideration to kids and pets. (For example, other parents/nannies will be present and are happy to support your kid, expect activities your kids will enjoy, baby changing stops and areas are considered, area is walkable with carrier or stroller).

INTERMEDIATE

Intermediate trips are a bit more challenging than Beginner trips, but completely doable for anyone active 3 to 5 times per week, including pre-teenagers.

An Intermediate trip may cover 3 to 7 miles, during which you'll be moving anywhere between 4 to 8 hours with breaks.

If you're participating in an Intermediate trip, you will be expected to have had some basic experience with this activity. You may already own some gear and/or equipment specifically designed for the activity and will be OK with unexpected weather. 

And you may even be asked to support Beginners transitioning up to Intermediate.

Elevation is within 3,000 feet. And some features may require you to use your hands for leverage, balance, and even getting up or down. You'll feel it in your calves, quads, hams, shoulders, back, and arms next day.

Intermediate water-based trips (i.e. kayaking, rafting) generally assume you're comfortable in open water and/or with fast-moving water. Although you don't have to know how to swim, if you're participating in an Intermediate trip, it's recommended.

You will need to focus and stay alert at all times for your safety.

When you're done, you may say to yourself you'll never do a trip like that again, but afterwards, you'll look forward to the next one.

These trips are recommended for anyone interested in stepping up their outdoor game or anyone about to start a training program. 

ADVANCED

Advanced is intended for anyone (including teenagers) who is active almost every day and could probably put together their own trip, but prefers going in a group with other Advanced fam.

They may cover 7 or more miles during which you'll be moving 8+ hours. Destinations, elevation and weather will be challenging.

If you're participating in an Advanced trip, you will be expected to have had some basic experience with this activity. You may already own all gear and/or equipment specifically designed for the activity and are knowledgeable with how to use it. 

Advanced water-based trips (i.e. kayaking, rafting) will require you to comfortable in all types of water. You should know how to swim.

These trips are recommended for anyone thinking about DIY trips and need some additional guidance, anyone training to do epic, multi-day treks, and/or anyone interested in mixing up their normal weekly workout.

IMPORTANT HEAD UP ABOUT ADVANCED PACE: Please be aware that some fam will attend a trip convinced that they are prepared for an Advanced trip, including maybe you. However, they may have discovered on that trip that they are not as Advanced as they expected. That is perfectly normal and in no way reflects a miscommunication or misunderstanding by anyone. Like it says in Welcome emails, sh_t happens and your trip host can manage.

If that's the case, and you or someone else on your trip is having a challenging time, other fam may be asked to support anyone who is having a challenging time maintaining an Advanced pace. This can mean that someone is going at a slower pace due to injury, dehydration, affected mental state, anything. In any case, trips are safe spaces and no one will be made to feel as though they are being a burden or left behind.

SCOUTING

Scouting trips are meant for us to "test the adventure" (like breaking gadgets on purpose to see if they'll hold up to regular use) and figure out all the risks before planning a safe adventure for everyone else.

That said, since we won't always know what to expect, sometimes these scouting trips are very easy and even boring.

Or they are very challenging and extremely dangerous. We won't know until we try it.

Either way, they're fun for anyone who has already participated in Intermediate or Advanced trips, are open to anything and don't mind the unexpected inconveniences (weather, car issues, whatever) that come up on the way to a new experience. 

These trips are recommended for anyone with advanced outdoor skills, lots of experience in the outdoors and a variety of outdoor gear. 
PICKUPS


Roundtrip shuttle is available for this trip.

Pickup times depend on total number of pickups for your trip, where you're going for your trip and type of trip you've signed up.

As a result, there are no standard pickup times, but you can get approximate times via the chatbox.

YOU WILL RECEIVE EXACT PICKUP TIMES AND LOCATIONS VIA WELCOME EMAIL AFTER YOU'VE MADE YOUR RESERVATION AND 72 HRS PRIOR TO YOUR TRIP. These pickup times are final. You'll be able to select your pickup time and location only by replying to that email.

Here's how to reserve a pickup for any Outerthere trips you reserve:⁠
⁠
These are our primary pickups: North Astoria on Ditmars, Downtown Brooklyn near Junior's Restaurant, Midtown East on 63rd, Washington Heights on 181st and Ft. Wash, and The Grand Concourse and East 149th in the Bronx.⁠


⁠

In addition, we can also accommodate requests near these primary pickups and along our route. We've picked up in Harlem, Fort Lee, New Rochelle and even Stamford, depending on where we're going and when you make your reservations.⁠
⁠
But don't let the map fool you. As close as all these pickups appear, it takes a full 2 hours to pickup at every stop. So, we don't pick up at every stop every time.⁠
⁠
We pre-determine our pick up route based on the address you use when you make a reservation. Then, you can either request your pickup by replying to the Welcome email prior to your trip or when you indicate your preferred pickup in your Safety Information Form. You can also request your pickup via the chat box on the website or even DM'ing here on IG. ⁠
⁠
Our route may change and our schedule gets adjusted, but the point is that our hosts are at your service to make joining us on trips as easy as possible.⁠
⁠
So next time you get a Welcome email and don't see your preferred pickup, just request it!
ABOUT OUR SHUTTLE SERVICE


We rely on 15-seat passenger vans with 460 cubic feet of interior space and 7-seat minivans with 144 cubic feet of interior space for our shuttle trips.

They're able to go places where larger vehicles cannot and provide a more comfortable experience at a lower cost for our small groups.

ADDITIONAL INFORMATION

The interiors of our vehicles are cleaned and sanitized before every trip by your driver who is also your host.
Everyone's temperature will be taken before entering.
Face coverings will also be enforced during your ride.
And weather permitting, we also keep our windows open (there are 2 in the front and 2 small ones in the back) for circulation.
Finally, based on everyone's comfort level, we limit capacity to 5 per minivan, 10 per passenger van.

If you have any questions or concerns about our shuttle rentals, don't hesitate to ask using the chat box below. 

FAQs

Can I cancel my shuttle ride after I've reserved it? As you may already know, we have an awesome refund & cancellation policy and your shuttle fee will be refunded instantly upon request, no questions with advanced notice.


However, if you change your mind on the day of your pickup or if your temperature is too high the day of your ride and you are not permitted to enter our vehicle by your host, we unfortunately will not be able to refund you.

And hey, it's OK if you do not feel comfortable for any reason, and we won't take offense if you do not feel comfortable in our vehicles for any reason. 

     
DISCLAIMER

TIME, DATE & DESCRIPTIONS POSTED HERE ARE SUBJECT TO CHANGE FOR ANY REASON. Details regarding your trip will be emailed to you after you book.