Regular price
Sale price
$249.00
Unit price
per
Sale
Sold out
BRING A FRIEND! ADD 1 MORE FOR AN AUTOMATIC 10% OFF YOUR RESERVATION 🙌
Spend a long weekend at local bed and breakfast in Vermont near 3 ski resorts, including Stratton, Bromley and Magic Mountains.
IMPORTANT HEADS UP: Lift tickets are NOT included. Please purchase in advance directly from mountain online or on-site. 
Purchase lift tickets for Bromley here. (Great for families).

Purchase lift tickets for Magic here. (Most affordable).
Purchase lift tickets for Stratton here. (Best for advanced).
WHAT TO EXPECT*
FRIDAY

Pickups from Astoria 

Queens

. Check in to accommodations for our stay.
SATURDAY


Country Breakfast. Dropoff at Stratton. Continues to Bromley. Skiing/riding all day.

Shuttle returns to cabin.
Dinner at cabin.
SUNDAY


Country Breakfast.

 

Dropoff at Stratton. Continues to Magic Mountain. Skiing/riding all day.

Shuttle returns to cabin.
MONDAY

Country Breakfast.

 

Pack up, checkout. Free time. Maybe a hike?
Return to NYC.

*Subject to change. See DISCLAIMER below.
TRIP REVIEWS
From the #whatyoumissed archives.
Share
View full details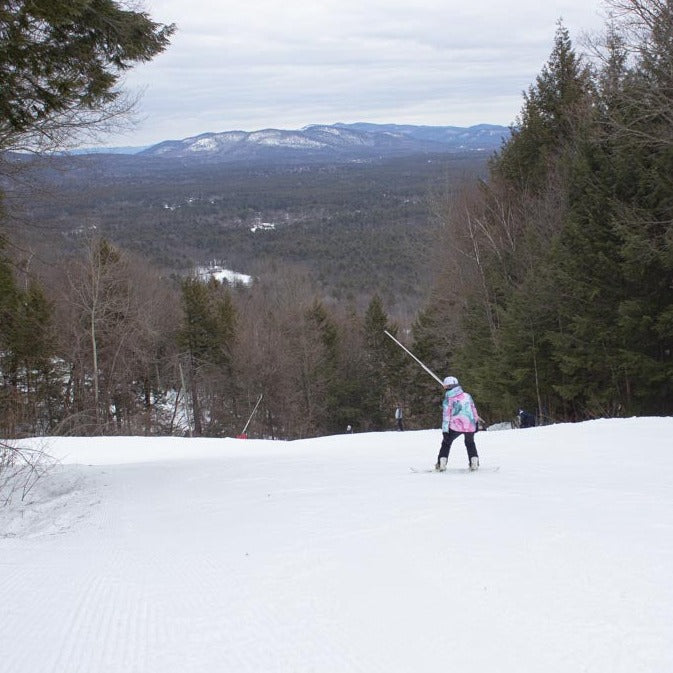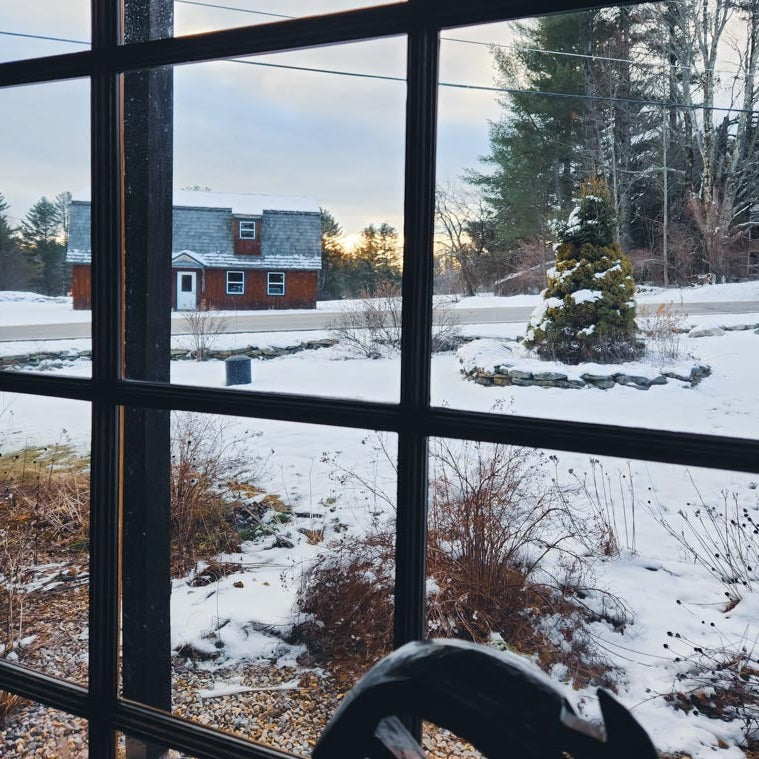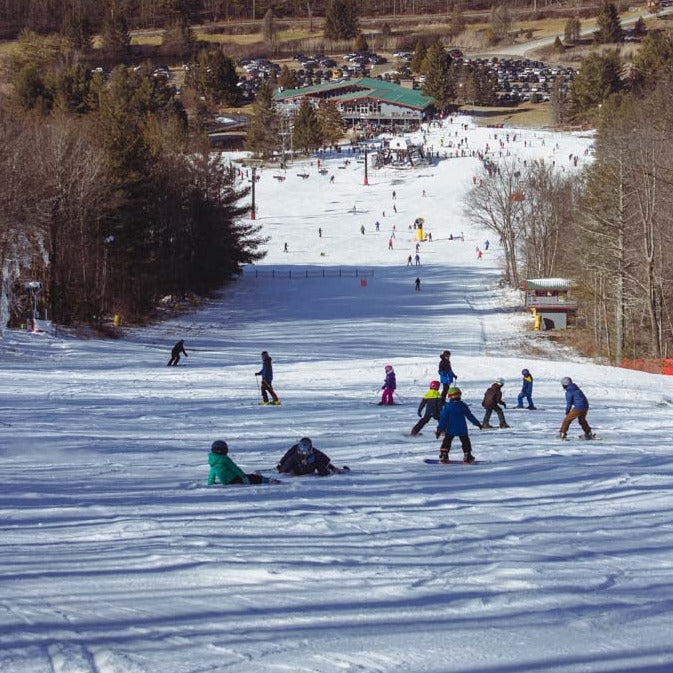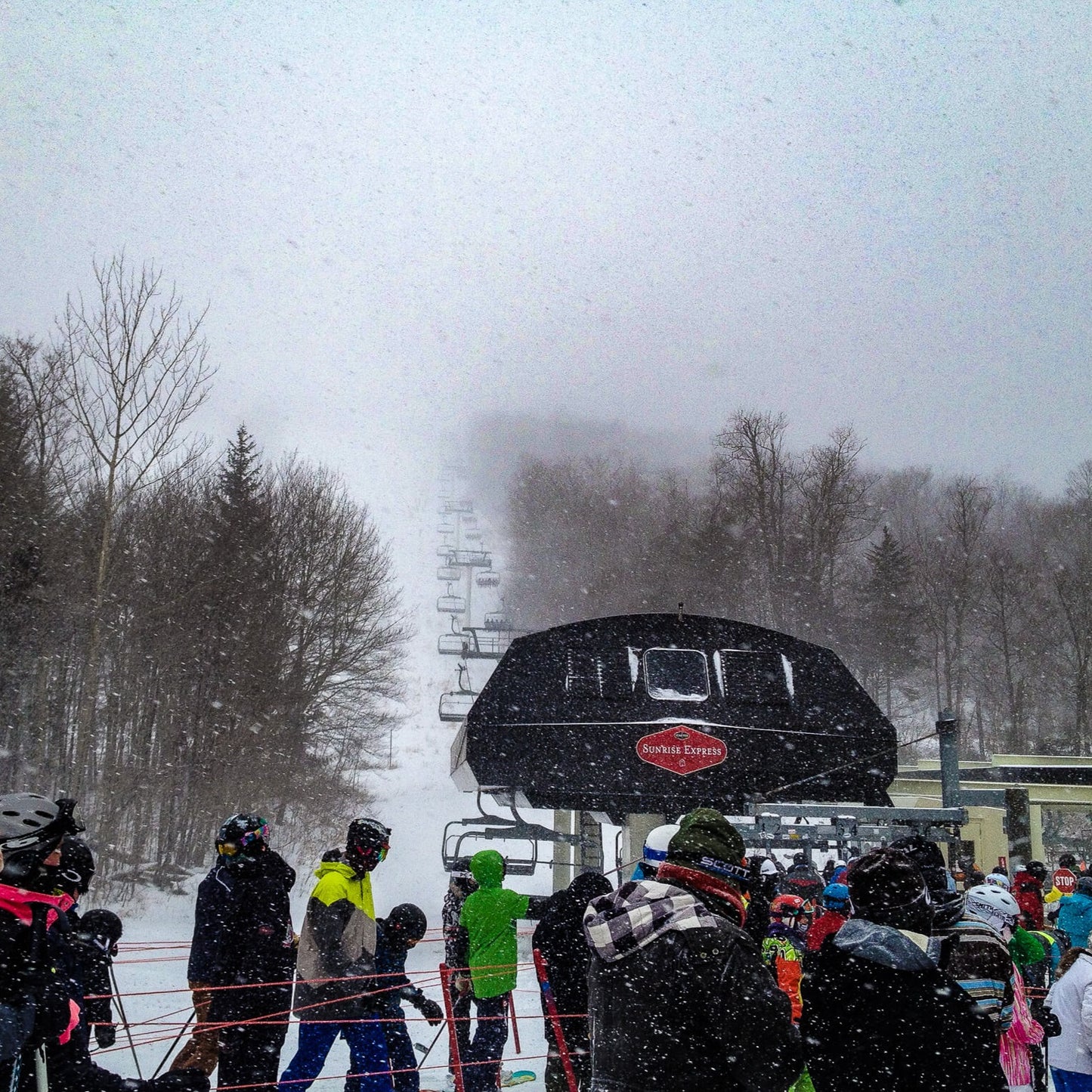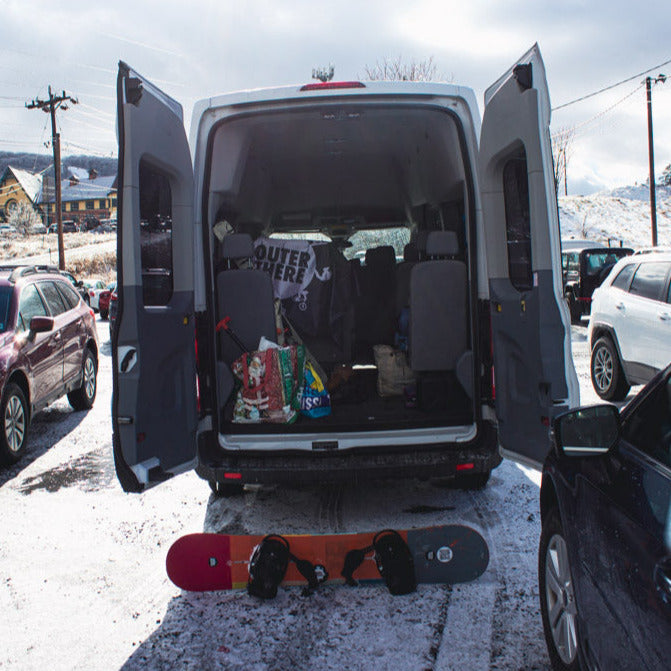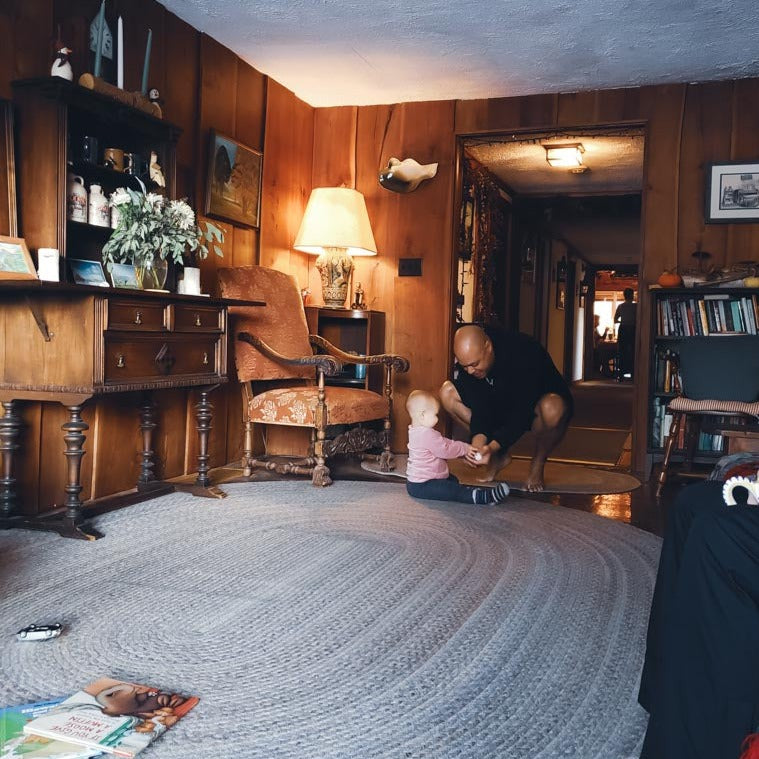 General Trip Information
PAY IN INSTALLMENTS

From any reservation page, select the option 

View Sample Plans

 to the right of the Shop Pay logo.

From there,

 click 

Continue to checkout.

If you don't already have an account,

you'll be asked to sign up for one using your email and phone.

From the Checkout, you'll be asked how you'd like to pay. Select your preferred option, then continue to payment plans.

If you're using your account, you'll then be asked to

 

Verify your Information

. If not, you'll be asked for your billing information.

Finally, you'll be shown all the different plans to choose from (4 payments, 6 months, 12 months, etc). Select

 

the plan that works best for you and

 

complete your reservation.

Please note that Outerthere does not control the type of plans you're offered or terms. Also, not everyone may be eligible for an installment plan and Outerthere has no input over eligibility.
ABOUT TRIP RATINGS

Guidance by Outerthere, Updated August 2023

PACE

Everyone goes at their own pace and regardless of the pace you're on, you will never get left behind or be made to feel as though you're slowing down your group. Whether you're coming out for fitness or to just enjoy nature, the pace of the group can accommodate you.

BEGINNER

Beginner trips and activities are for anyone physically active at least one to three times per week, including kids ages 5+.

Beginner hiking trips, for example, may cover 0 to 3 miles in distance where you will be walking across unpaved, natural terrain anywhere between 2 to 4 hours with plenty of breaks or an experience will include basic training.

Elevation is within 1,000 feet. And some features may require you to use your hands for leverage, balance, and even getting up or down.

Beginner trips are generally labeled "Easy" or "Beginner-friendly" and in the case of water-based trips (i.e. kayaking), will be on calmer lakes and slow moving rivers. For beginner camping trips, we may go from trailhead to campground without backpacking.

Regardless of the pace you're able to keep, you will not be left behind and will be supported with demonstrations or other instruction until you're comfortable performing the basic activity.

Beginner trips are recommended for anyone who little-to-no experience, but wants to get more acquainted with that activity.

FAMILY FRIENDLY

Like Beginner trips, but with more consideration to kids and pets. (For example, other parents/nannies will be present and are happy to support your kid, expect activities your kids will enjoy, baby changing stops and areas are considered, area is walkable with carrier or stroller).

INTERMEDIATE

Intermediate trips are a bit more challenging than Beginner trips, but completely doable for anyone active 3 to 5 times per week, including pre-teenagers.

An Intermediate trip may cover 3 to 7 miles, during which you'll be moving anywhere between 4 to 8 hours with breaks.

If you're participating in an Intermediate trip, you will be expected to have had some basic experience with this activity. You may already own some gear and/or equipment specifically designed for the activity and will be OK with unexpected weather. 

And you may even be asked to support Beginners transitioning up to Intermediate.

Elevation is within 3,000 feet. And some features may require you to use your hands for leverage, balance, and even getting up or down. You'll feel it in your calves, quads, hams, shoulders, back, and arms next day.

Intermediate water-based trips (i.e. kayaking, rafting) generally assume you're comfortable in open water and/or with fast-moving water. Although you don't have to know how to swim, if you're participating in an Intermediate trip, it's recommended.

You will need to focus and stay alert at all times for your safety.

When you're done, you may say to yourself you'll never do a trip like that again, but afterwards, you'll look forward to the next one.

These trips are recommended for anyone interested in stepping up their outdoor game or anyone about to start a training program. 

ADVANCED

Advanced is intended for anyone (including teenagers) who is active almost every day and could probably put together their own trip, but prefers going in a group with other Advanced fam.

They may cover 7 or more miles during which you'll be moving 8+ hours. Destinations, elevation and weather will be challenging.

If you're participating in an Advanced trip, you will be expected to have had some basic experience with this activity. You may already own all gear and/or equipment specifically designed for the activity and are knowledgeable with how to use it. 

Advanced water-based trips (i.e. kayaking, rafting) will require you to comfortable in all types of water. You should know how to swim.

These trips are recommended for anyone thinking about DIY trips and need some additional guidance, anyone training to do epic, multi-day treks, and/or anyone interested in mixing up their normal weekly workout.

IMPORTANT HEAD UP ABOUT ADVANCED PACE: Please be aware that some fam will attend a trip convinced that they are prepared for an Advanced trip, including maybe you. However, they may have discovered on that trip that they are not as Advanced as they expected. That is perfectly normal and in no way reflects a miscommunication or misunderstanding by anyone. Like it says in Welcome emails, sh_t happens and your trip host can manage.

If that's the case, and you or someone else on your trip is having a challenging time, other fam may be asked to support anyone who is having a challenging time maintaining an Advanced pace. This can mean that someone is going at a slower pace due to injury, dehydration, affected mental state, anything. In any case, trips are safe spaces and no one will be made to feel as though they are being a burden or left behind.

SCOUTING

Scouting trips are meant for us to "test the adventure" (like breaking gadgets on purpose to see if they'll hold up to regular use) and figure out all the risks before planning a safe adventure for everyone else.

That said, since we won't always know what to expect, sometimes these scouting trips are very easy and even boring.

Or they are very challenging and extremely dangerous. We won't know until we try it.

Either way, they're fun for anyone who has already participated in Intermediate or Advanced trips, are open to anything and don't mind the unexpected inconveniences (weather, car issues, whatever) that come up on the way to a new experience. 

These trips are recommended for anyone with advanced outdoor skills, lots of experience in the outdoors and a variety of outdoor gear. 
PICKUPS


Roundtrip shuttle is available for this trip.

Pickup times depend on total number of pickups for your trip, where you're going for your trip and type of trip you've signed up.

As a result, there are no standard pickup times, but you can get approximate times via the chatbox.

YOU WILL RECEIVE EXACT PICKUP TIMES AND LOCATIONS VIA WELCOME EMAIL AFTER YOU'VE MADE YOUR RESERVATION AND 72 HRS PRIOR TO YOUR TRIP. These pickup times are final. You'll be able to select your pickup time and location only by replying to that email.

Here's how to reserve a pickup for any Outerthere trips you reserve:⁠
⁠
These are our primary pickups: North Astoria on Ditmars, Downtown Brooklyn near Junior's Restaurant, Midtown East on 63rd, Washington Heights on 181st and Ft. Wash, and The Grand Concourse and East 149th in the Bronx.⁠


⁠

In addition, we can also accommodate requests near these primary pickups and along our route. We've picked up in Harlem, Fort Lee, New Rochelle and even Stamford, depending on where we're going and when you make your reservations.⁠
⁠
But don't let the map fool you. As close as all these pickups appear, it takes a full 2 hours to pickup at every stop. So, we don't pick up at every stop every time.⁠
⁠
We pre-determine our pick up route based on the address you use when you make a reservation. Then, you can either request your pickup by replying to the Welcome email prior to your trip or when you indicate your preferred pickup in your Safety Information Form. You can also request your pickup via the chat box on the website or even DM'ing here on IG. ⁠
⁠
Our route may change and our schedule gets adjusted, but the point is that our hosts are at your service to make joining us on trips as easy as possible.⁠
⁠
So next time you get a Welcome email and don't see your preferred pickup, just request it!
ABOUT OUR SHUTTLE SERVICE

Updated Nov 2023

Your shuttle van is a commercially-insured 12-, 13- or 15-seat passenger vans with up to 460 cubic feet of interior space and privately-insured 7-seat minivans with up to 144 cubic feet of interior space.

They're able to go places where larger vehicles cannot and are better suited for smaller groups.

The interiors of our vehicles are cleaned and sanitized before every trip by your driver.

If you have any questions or concerns about your riding experience, don't hesitate to ask using the chat box below. 

FAQs

Can I cancel my shuttle ride after I've reserved it? As you may already know, we have an awesome refund & cancellation policy and your shuttle fee will be refunded instantly upon request, no questions with advanced notice.


However, if you change your mind on the day of your pickup; or you appear physically unable to ride in our vehicle (i.e. you're sick or intoxicated); or if your behavior is threatening or harmful to other passengers or your driver and you are not permitted to enter the vehicle by your driver, we unfortunately will not be able to refund you.

And hey, it's OK if you do not feel comfortable for any reason, and we won't take offense. 

     
LODGING (IF APPLICABLE)

Unless otherwise specified, you'll be staying at local bed and breakfasts around 30 minutes (or less) to the slopes. 

Rooms are shared, with 2 or 3 beds per room, 1 bathroom per room or floor. Single rooms with private baths are also available.

Unless otherwise requested, you'll be matched with your plus 1 or another guest who identifies as the same gender as you. Change requests will be managed on-site, so no worries.

Add-on Lodging price includes "resort fees" and taxes.
MERCH

Get Outerthere merch with your reservation! Just like in this instagram pic. Teeshirts available In any most colors and sizes. Request in comments at checkout.
EQUIPMENT RENTALS (IF APPLICABLE)

Used skiing and snowboarding equipment rentals (skis, poles, board, bindings and boots in limited sizing) are available at no cost with your reservation. Helmets and goggles are not included.

If you reserved equipment, your trip host will have it when they pick you up and all fitting and adjustment will be done on-site.

Please request whether you'll need skiing or snowboarding equipment and sizing in the comments section during your checkout.
DISCLAIMER

Wknds! consists of one or more activities. Since these activities need to be booked in advance, we unfortunately cannot swap or substitute activities or adjust pricing if you choose not to try any of the activities during the Wknd. 

Wknds! are logistically complicated. Some or all details are subject to change (i.e. weather). All changes are communicated to all guests in advance and Trip Hosts are always transparent and always inform guests of all available options.

But don't worry, no matter what changes, Wknds are always awesome! And also, we have a pretty cool No Questions Asked Refunds & Cancellation policy.

That said, TIME, DATE & DESCRIPTIONS POSTED HERE ARE SUBJECT TO CHANGE FOR ANY REASON. Details regarding your trip will be emailed to you after you book.